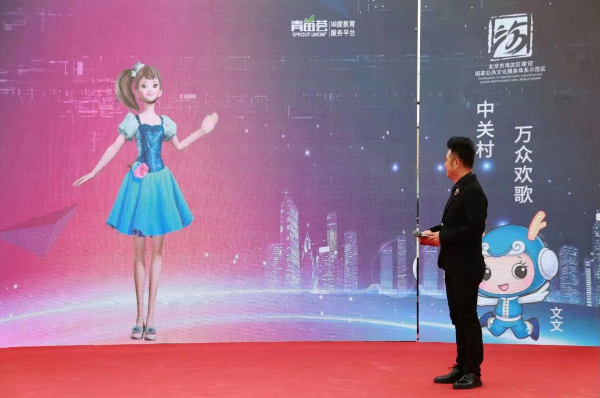 A carnival where children could be immersed in traditional culture and get a glimpse into the charm of high-tech educational products wrapped up in Sprout Union, a complex of educational service providers, in Beijing's Haidian district on Nov 15.
Supported by the district's culture and tourism bureau, the event ran workshops for visitors to experience paper-cutting, knitting, tie-dying and other intangible cultural heritages as well as displayed cultural and creative products featuring Summer Palace, Xiangshan Mountain and other tourism attractions in the district and technological achievement of companies in Zhongguancun Science City.
At the event, visitors could also play with VR games that brings them back to the war years to 'witness' the heroic stories of Red Army soldiers, appreciate the cartoon exhibition in which the exhibits are tributes to individuals and groups who committed themselves to fight against the COVID-19 pandemic as well as take part in a quiz about aeronautics and astronautics.
Children studying in the Sprout Union also staged performances to showcase their singing, dancing and painting skills they learned from these educational service providers in the complex.