An open source development kit that houses a Raspberry Pi CM3+ Lite inside a keyboard chassis, pretty much like the Raspberry Pi 400, is available for pre-order.
Named the DevTerm, the upcoming device is a more complete all-in-one PC than the Raspberry Pi 400, as it ships with an integrated display and several other accessories.
Developed by Minnesota-based Clockwork Tech LLC, the DIY-friendly DevTerm is built around a Raspberry Pi Compute Module 3+, and in addition to the gamepad-equipped keyboard also includes a 6.8-inch IPS screen, a thermal printer, and a battery holder.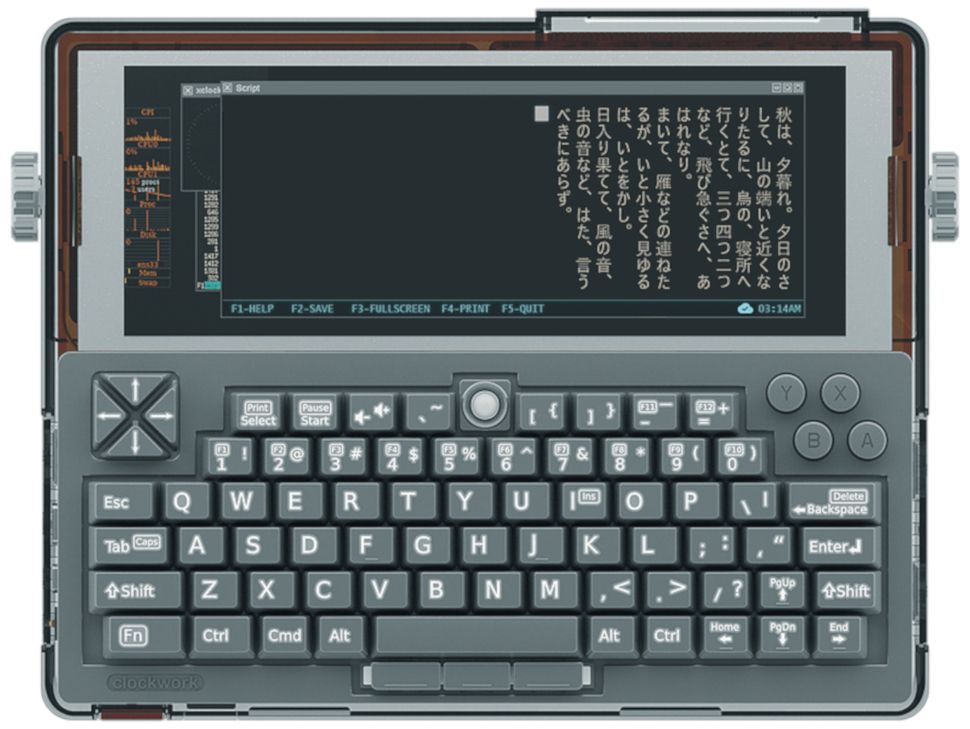 Modular and open
Clockwork is known for its GameShell handheld retro gaming console. 

Like the GameShell, the DevTerm runs Linux atop a smart hardware design that's modular, and open source. As its name suggests, the DevTerm is designed for doing development, though it does include a retro-style gamepad built into the 67-key keyboard,

…