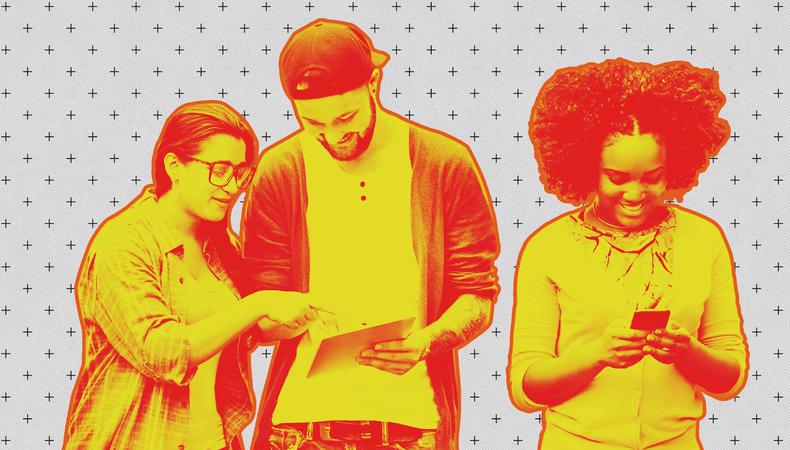 Photo Source: Shutterstock.com
Q: Between social media, IMDb, and casting websites, are actors' websites now obsolete? How are they still relevant and beneficial?—@TheRachelMcVay*
Although social media, casting websites, and IMDb are important, a website serves a different purpose. Here are the three main reasons an actor might invest in a website.
It's a hub for your marketing. 


A professional working actor's website is home to all of their marketing materials (links to their social media accounts and IMDb page, casting profiles, and their résumé, reel, and headshots). A website is also a place to show off all your talents in one organized location. You can share media on your YouTube channel, but the platform will suggest other creators' work for viewers to watch after your reel. On your website, that won't happen.

Having a website makes referrals easy. 


If you want to work as an actor, make it easy for people to find you! Someone casting for a specific type of actor will often ask friends and colleagues for suggestions. If they get four actors' names and only one website comes up in their search, who do you think will book the job? You must be searchable on the web. A website helps you control your Google search results, and it gives people a direct way to contact you.

You control your website. 


Social media platforms aren't like websites. Facebook is always changing, and pages can be hacked and deleted (it happens). No one knows what Instagram or Twitter will look like in two years. On the other hand, you will always control what we see on your website. 
READ: Actors—Now Is the Time to Shake
Up Your Website
So who should have a website? Most actors can benefit from a professional-looking website, but the ones who especially need one are voice actors, musical theater actors, comedians, and content creators.
Who shouldn't have a website? Beginning actors may not be ready for one. Great photos are the key to a professional-looking site, so don't try creating one without them. The world's best web designer can't fix low-quality photos. 
Your website is your first impression. Throwing one together just because someone said you should isn't wise. An unprofessional site signals an unprofessional actor. 
Want to create a website? Watch my YouTube Live about websites for Backstage's The Slate to help you avoid the six biggest mistakes actors make with their sites. 
*Submit questions for our Experts on Backstage's Facebook or Twitter accounts or via our forums page at backstage.com/forums!
This story originally appeared in the Nov. 26 issue of Backstage Magazine. Subscribe here.
Looking for remote work? Backstage has got you covered! Click here for auditions you can do from home!
The views expressed in this article are solely that of the individual(s) providing them,
and do not necessarily reflect the opinions of Backstage or its staff.